If you know me at all you may have picked up that I have a thing about lamb. I am also a big fan of my Weber kettle barbecue.
The two often go well together.
The beauty of the kettle barbecue is that it cooks quite quickly, but it's also quite difficult to overcook your meat. Moisture is trapped in the kettle (and indeed is given off by combustion of the charcoal), which means you get lovely crisp outsides and succulent middles… even for large legs of lamb. Chicken works well too, but I have not yet attempted a turkey.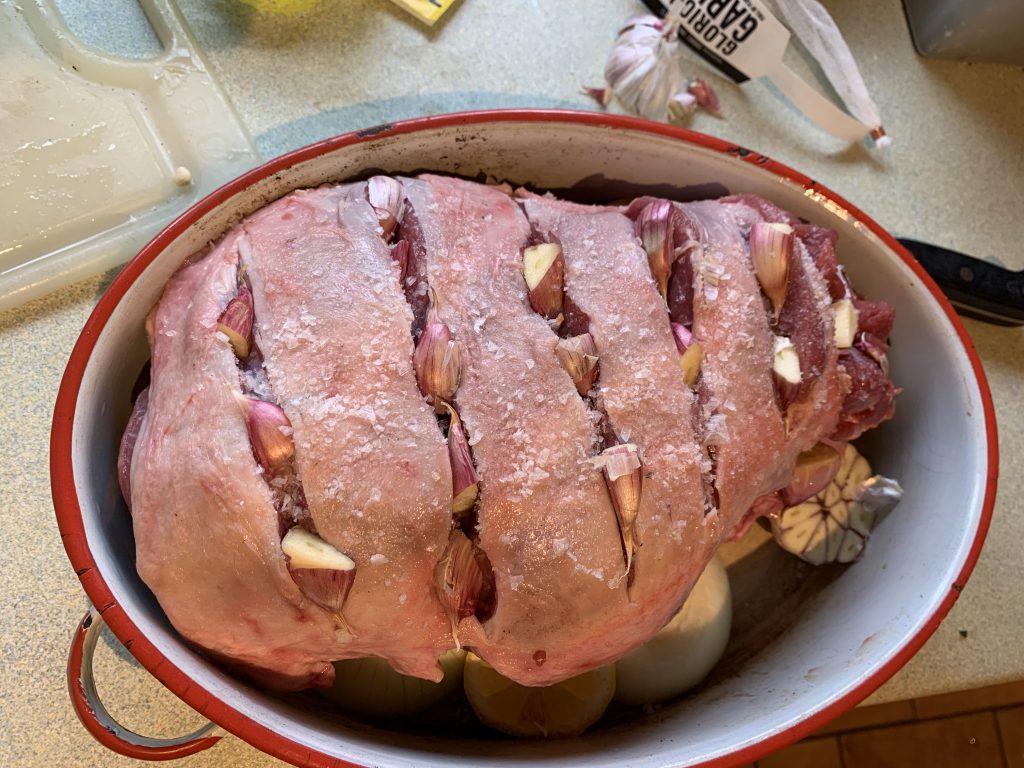 For the previous lamb recipe I made a Middle Eastern-inspired fig marinade, and this leg was also treated in a (vaguely) Middle Eastern style.
I made a trivet of onion, garlic and lemon (in the same way as I treated this chicken) and plonked the leg on top, using a hand axe to break the overhanging bone. (I've since bought a decent cleaver.)
Then I cut reasonably deep slices in the top and inserted halved cloves (unpeeled) of garlic. On top of this I sprinkled salt, followed by layers of ras el hanout and panko.
After a couple of hours in the Weber it was cooked to perfection. To maintain the Middle East flavour I served it with cumin-sprinkled roast parsnips and—just to be different—rosemary roast potatoes. Both from the kettle, of course.
Because why not?